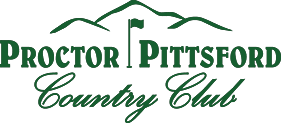 Meet with vendors, network with peers, enjoy some golf. Sounds like a pretty good day.
Come on out and join us for the Trade Show. We will have lots of vendors showcasing their wares. It's a great time to bring the crew to check things out.
Kirk Abrahamson and his crew at Proctor-Pittsford Club will be hosting us for this years Trade Show.
8:00 Booth Set up for vendors
9:00 Registration
9:00 – 11:00 Trade Show
11:00 Lunch
12:00 Shotgun
Hors Douvres and prizes to follow golf.
Golf:
Two man best ball
This is the 2nd of two qualifiers for the New England Regional Golf Tournament.
Notes:
Due to the expectation of a high turnout, please prepay online to assist in a timely registration.
Vendors – please register for golf/lunch and remember to reserve a booth by indicating as such on the registration page under the other items section.
Click here to register for the event
Thank you to our Platinum Sponsors: