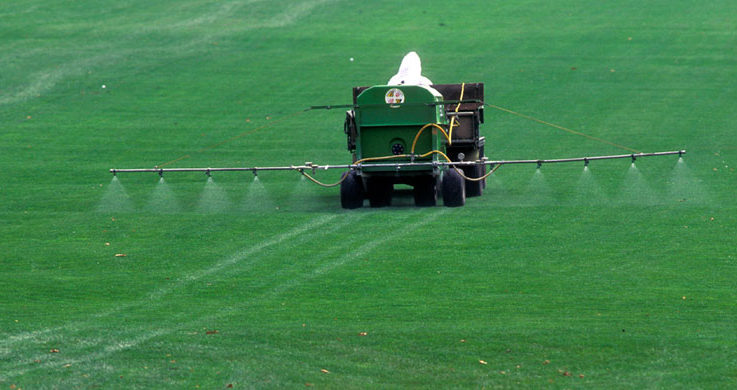 Golf Course Permit Website has been updated with all the latest information, forms, and links to other websites. http://agriculture.vermont.gov/pesticide_regulation/pesticide_permitting/golf_course_permits
The Golf Course Permit Program was initiated in the summer of 1991 due to regulations implemented in the fall of 1990. This program reviews the use of pesticides on Vermont's golf courses for potential impacts on ground water, surface water, the public, and environmentally sensitive areas.
No person shall use any pesticide on a golf course without first obtaining a permit from the Secretary of Agriculture as provided in Section IV 9 of the Vermont Regulations for Control of Pesticides. The permitting program requires golf courses to submit an Integrated Pest Management (IPM) plan and site information which describes their use of pesticides, pests controlled, methods to reduce pesticide use, historical pest problems, buffer zones and justification for use of pesticides which may be mobile in the environment. Proposed updates to the pesticide regulations in 2017 will add a Nutrient Management Plan (NMP), mandatory soil testing of areas to receive fertilizer, fertilizer applications based upon soil test results and University recommendations, and additional fertilizer record keeping requirements.
Questions about Vermont Golf Course Permits should be directed to
Matthew Wood, Golf Course Permit Coordinator
802-828-3482, matthew.wood@vermont.gov