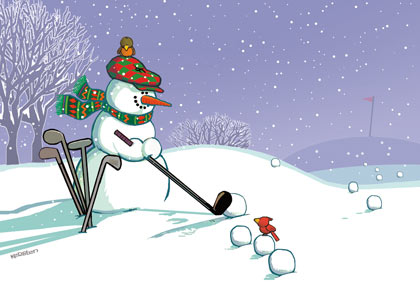 With Spring right around the corner, it is time to test out your golfing muscles and network with peers before the onslaught of spring cleanup and preparations begin.
From 10:00 am until 03:00 pm
At Stonehedge Indoor Golf
172 South Main St Rutland, VT 05701
This years speaker for the IceBreaker will be Prescott Nadeau, Public Information Officer, from the Williston Fire Dept.  He will speak on safety in the workplace from the fire department prospective.  


10am - 11am- Meeting in Private Suite

Continental Breakfast Served
11am - 12pm - Scramble Golf Event

Wing & Pizza Buffet from 

12PM-1PM

Dessert Bar Throughout Event

12pm - 3pm - Scramble Golf Event

5-Simulators w/ 4-6 Players Per Team
18-Holes (or as many as you can get in...) on The River at Blackwolf Run (a new, Kohler course in Wisconsin we just installed last week)
Cost for this meeting will be $20.00 per person. 
Click on the link below to register.