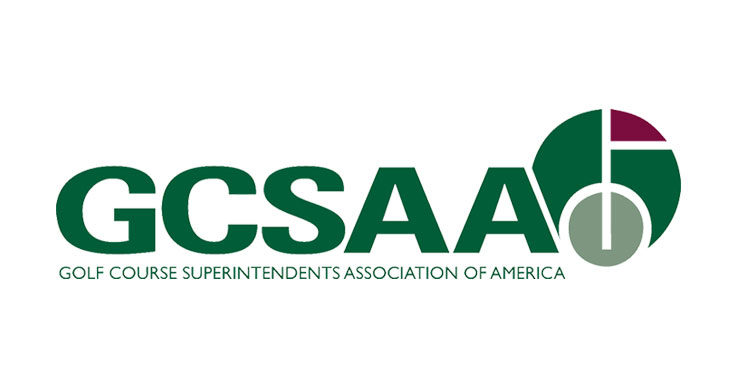 2019 Chapter Delegates Meeting
Key Messages
Association Report – CEO J. Rhett Evans briefed delegates on the state of GCSAA. GCSAA is in a strong financial position with investments totaling 7.7 million. GCSAA's foundation, the EIFG, has 9.9 million in reserves. GCSAA has an operating budget of $18 million. Mr. Evans shared the following highlights:

How GCSAA allocates funding

32% Education; Advocacy and Environmental Programs

10% Member and Chapter Services

GCSAA is a not for profit – revenue is used to support programs and services that benefit GCSAA members.
Mr. Evans shared with the delegates several initiatives currently underway that have been successful outreach efforts on behalf of GCSAA members. Increasing member recognition remains a high priority for the association. Chapters can partner with GCSAA in these efforts and grants are available to those that choose to adopt the revised affiliated logo.
State BMP Implementation and Facility Adoption – The delegates received an update on GCSAA's goal to have all 50 states with a BMP in place by 2020. Mark Johnson, Associate Director, Environmental Programs thanked the chapters that have been working diligently on making this goal a reality. There are currently:

21 states with a BMP in place

17 states will finish up in 2019

The remaining 12 states are anticipated to be complete by 2020
Mr. Johnson advised that facility adoption workshops have begun. Chapters can request grants to help offset the costs of this important next step.
Golf Industry Show – COO Robert M. Randquist, CGCS shared information regarding the 2020 Golf Industry Show, January 25-30 in Orlando, Fla. including the layout of the trade show floor. He noted that 50% of seminars offered this year are new and 23 free sessions will be offered.
GCSAAPAC Fundraising – Kevin P. Sunderman, GCSAAPAC Board Chair briefed the delegates on a few of the fundraising initiatives the GCSAAPAC has undertaken in the past year. Mr. Sunderman announced that the GCSAAPAC would sponsor a raffle during the meeting to help reach the goal of $15,000 raised in 2019.
Chapter Outreach Updates – John R. Fulling, Jr., CGCS, Chair, Affiliation Agreement Task Group and Steve Randall, Director, Chapter Outreach covered updates around the GCSAA Affiliation Agreement, Chapter Assessment Survey and outreach activities.
The Affiliation Agreement Task Group met in April to review the Affiliation Agreement. The task group recommended and the GCSAA Board approved five changes to the agreement. The most notable of these changes involved Section III. B, Promotional Materials and Logo. All chapters who accept GCSAA Chapter Logo Grant monies are required to change their logos and abide by the GCSAA Brand and Style guide. Affiliation Agreements are due on December 31.
The GCSAA Chapter Assessment Survey will launch November 15. This survey is conducted every three years and is used to benchmark chapter activities in 10 competency areas. The assessment survey is due on December 31.
Advocacy and Environmental Initiatives Focus Group – GCSAA staff briefly highlighted initiatives underway to help address environmental concerns and ways GCSAA is advocating on behalf of its members. Government Affairs, BMPs, First Green and Rounds 4 Research were touched on. The majority of the session was spent listening to feedback from the delegates as they shared their perspectives regarding these topics.
Professional Development and Career Opportunities Focus Group – Qualified labor continues to be a challenge impacting the membership. In the Professional Development and Career Opportunities focus group a few of GCSAA's programs and initiatives that can be used to train and develop staff were shared, including assistant and equipment manager certificate programs. Discussion regarding labor challenges were addressed as part of the briefing on outreach efforts with FFA and high school students. Feedback was gathered from the delegates on additional ideas.
Town Hall Sessions – The GCSAA Board of Directors and delegates participated in two town hall sessions. The first session facilitated by GCSAA Vice President John R. Fulling, Jr., CGCS provided insight into serving on the GCSAA Board of Directors. The second session was an open format town hall facilitated by GCSAA President Rafael Barajas, CGCS.
Code of Ethics – The Federal Trade Commission's anti-trust laws prohibits associations from limiting competition amongst members. GCSAA has revised its code of ethics to comply with federal law.
Candidate Presentations and Breakouts – The candidates for the 2020 GCSAA Board of Directors gave presentations and visited delegates in breakout rooms. The delegates were awarded ample time to interact and ask questions of the candidates. Those running for the GCSAA Board in 2020 are:

For President – John R. Fulling, Jr., CGCS

For Vice President – Mark F. Jordan, CGCS

For Director (electing two directors)

Kevin Breen and Kevin Sunderman are at the end of their two-year terms as a director. The unsuccessful secretary/treasurer candidate will need to be nominated from the floor to run for a director position.